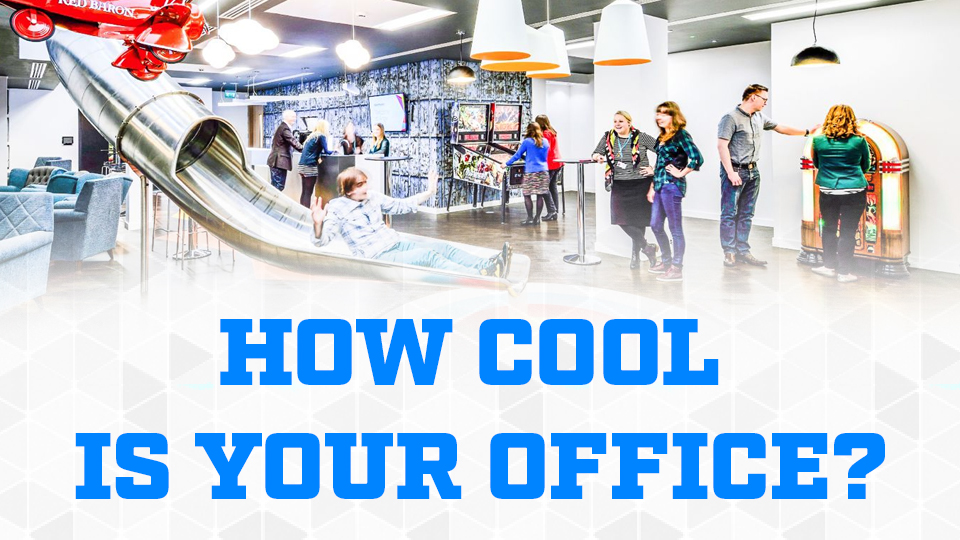 How Cool is Your Office? – Quiz
Some offices can be so boring they send you to sleep. A working day can feel like a month when there's nothing to look at but blank walls and your computer screen. What if I told you there were offices out there with slides between floors instead of stairs and pirate ships instead of cubicles. It's true! The most innovative companies and organisations are now creating offices that are awesome for any type of worker. They're encouraging creativity and a better work life balance by making the work space more enjoyable and fun to be in.
So how does your office measure up? Are you in open plan hell or multi-storey madness? Or are you skipping to your desk each day full of ideas and energy, knowing that you can take a nap when needed or a walk outside? Or does the layout make you feel sick? Are you begging for some distraction from the lacklustre atmosphere? So many questions! So many opportunities for your office to be cool!
Let's see how hip your office really is….
Republish this quiz on your website or blog with this embed code: