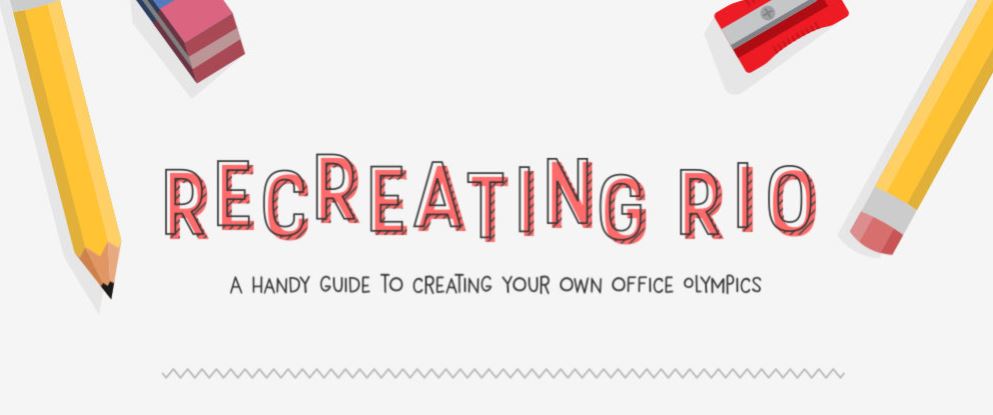 You turn on the TV lately and there's nothing but people jumping and running and throwing things. That's right. The Rio Olympics have taken over. If you're looking to get involved without really, you know, getting involved, we've put together a guide on how to take part in the fun. Emphasis on the fun!
From the opening ceremony through to individual and team events, we've got your summer games covered. The workplace doesn't have to be boring. We'll show you how to turn some everyday office equipment into athletic apparatus and your co-workers into sporting heroes! We've even rated each game so you know how difficult it is to take part in and set up.
We'll also give you a guide on the most annoying office personalities to watch out for and tips on how to deal with them so that they don't ruin your Olympic fun.
From The Coffee Run to the Stapler Shotput, this is one set of games you'll want to take part in.

Publish this on your blog or website:
450 pixels wide:
950 pixels wide