That was the World Cup, now it's the Summer Hols
Now that the World Cup is over, so too is #OfficeSportingMadness.  I'm a bit sad to see it go, but at least we've got holidays to look forward to.
Throughout the World Cup, we wanted to do something for people that loved football and even those that hated it. After a bit of thinking, we decided it would be nice to give them the chance to win #SportsDirect and #Cineworld vouchers, as well as grand prizes of a spa break for two or a gaming table for the office.
What made all that giving worthwhile was people sending us happy pictures of their prizes.  Here's how @Jojomololo let us know she'd won some of our cinema vouchers.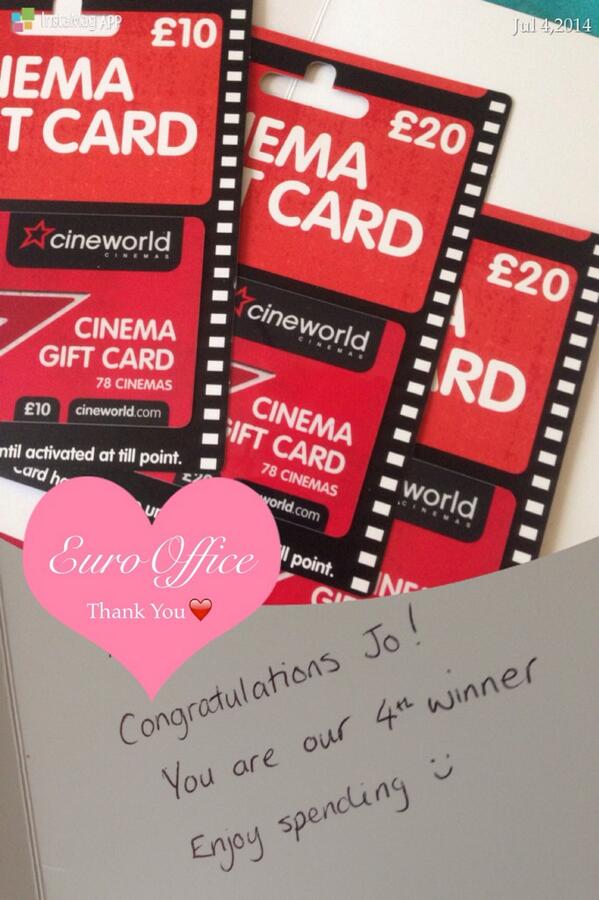 (We really like it when we hear back from customers and all those who follow what's going on in Euroffice.   Being an online company we sometimes miss the little chats that high street retailers can have with their regulars.)
And without the World Cup, we might never have met Henry the bulldog.  He belongs to one of the Euroffice team and we decided he'd make a great mascot for Euroffice.  But come on, who wouldn't?  Look at his little nose and those furrowed, snoozy brows! Totes adorbs.  (Isn't that what the kids say?)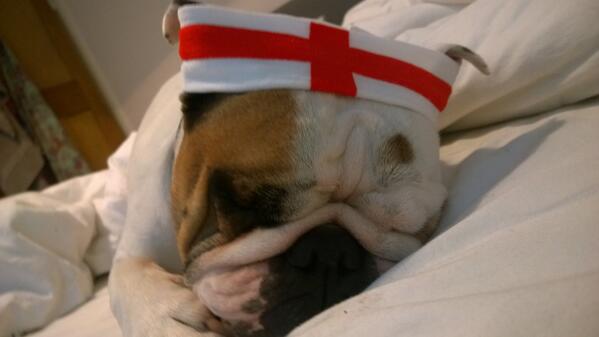 But the #OfficeSportingMadness buzz has come to an end and the holidays beckon. Given the temperatures at the moment, it looks like summer may be a scorcher. So break out the picnic basket, the Pimm's and the barbecues.
That sounds a pretty good substitute for the World Cup. 😉