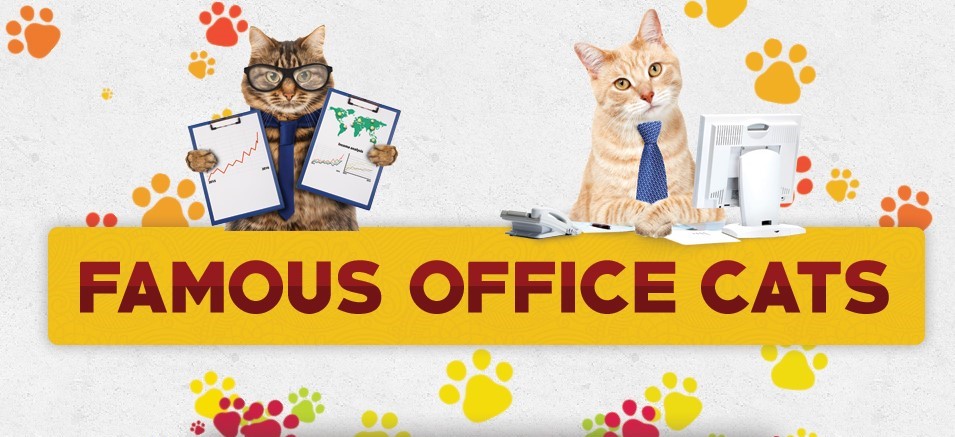 Just as we celebrated Bring Your Dog to Work Day, we also wanted to Celebrate World Cat day (on the 8th August) by putting together this infographic on the world's most famous office cats.
While cats may not seem the most obvious animal to add to the workforce, with their penchant for working whatever hours they want, sleeping on the job and leaving hair everywhere; cats have a track record of stalking some of the most important offices in the world.
The old offices of Downing Street are home to both Larry, the Chief Mouser of number 10, The Chancellor of the Exchequer's cat Freya and the grandly named Lord Palmerston who works at the Foreign Office. Sadly, recent news has surfaced to say that the aptly named Lord Palmerston is somewhat war-like in nature and is trying to push Larry out of his territory.
The White House has also been home to a very important cat; Socks, the Chief Executive Cat. Not to be outdone, Alaska voted Stubbs the cat as its mayor. An (honorary) position he still holds today!
It's not just the world of politics that cats excel at. Cats have been brought onto the staff at train stations, in warehouses and have even helped out the police force.
You can see more of these cute, but fearless, mousers below.
Publish this on your blog or website:
450 pixels wide: